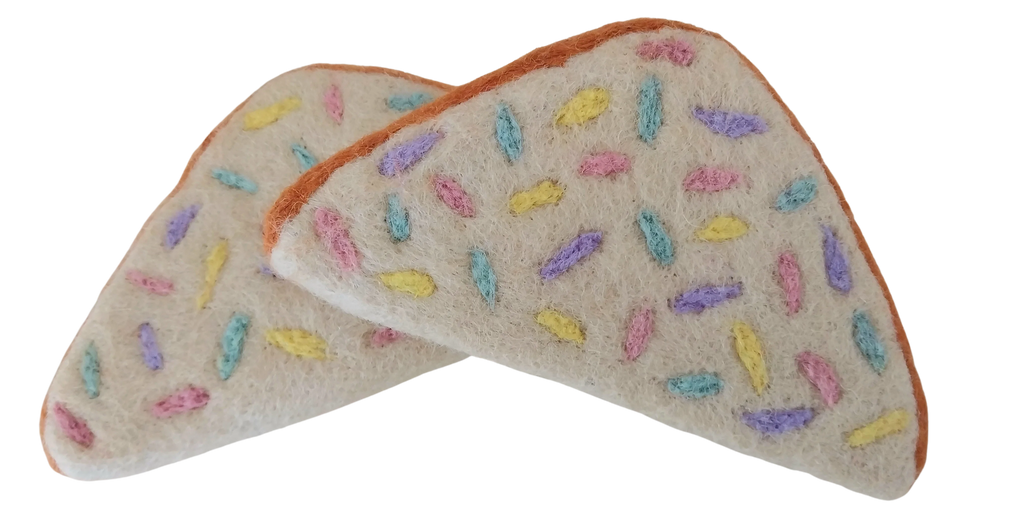 Petit Felt Treats - fairy bread
Petit Felt Treats - fairy bread
Our hand felted fairy bread are an adorable addition to your childs toy kitchen or bakery!
Sold as 2 in a set, the pastel colour sprinkles are sure to inspire a lot of funfilled pretend baking, cooking & playing.
Hand felted in Nepal by a team of artisans using naturally dyed New Zealand sheep's wool.
Recommended age 3+
Size
16cm x 10cm x 1cm