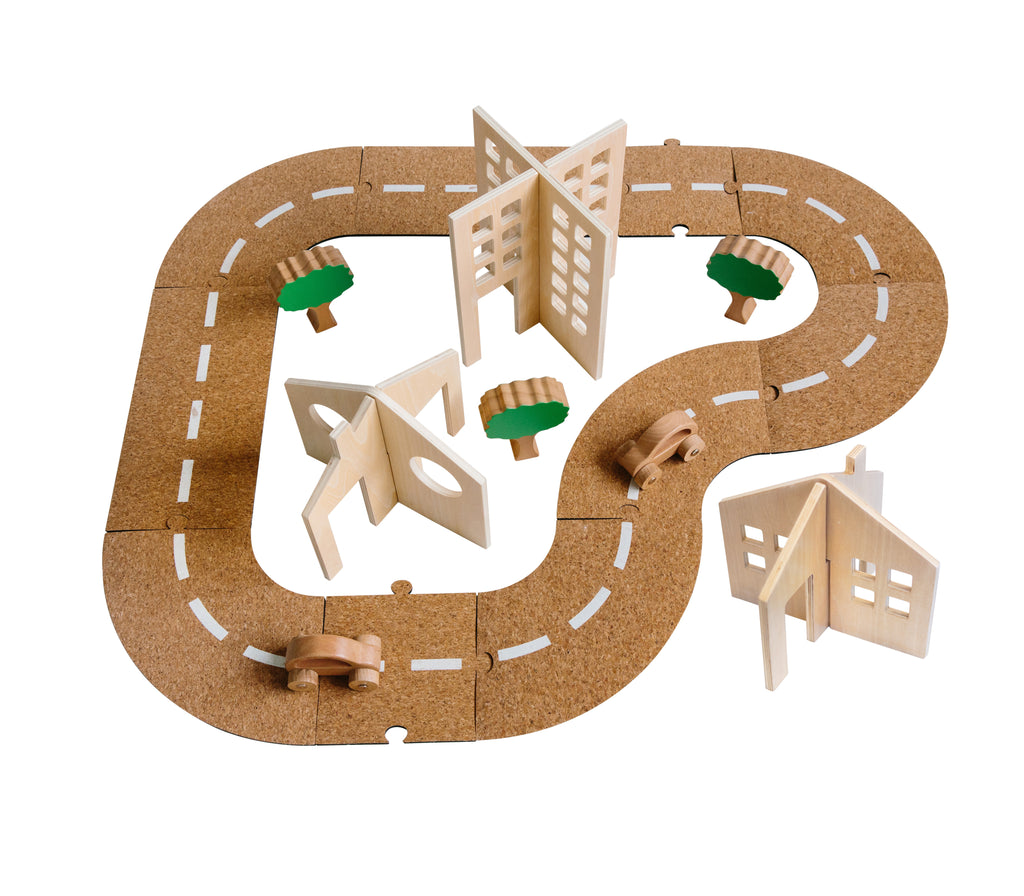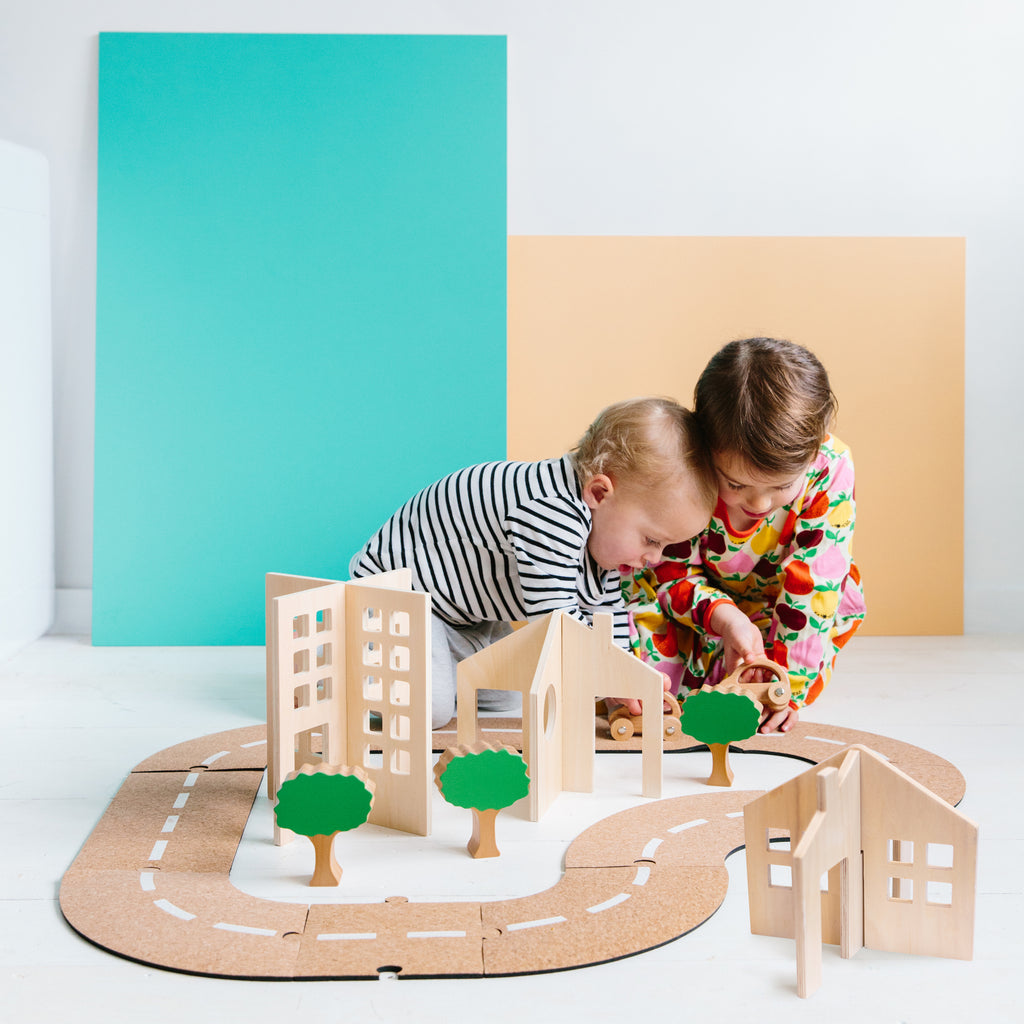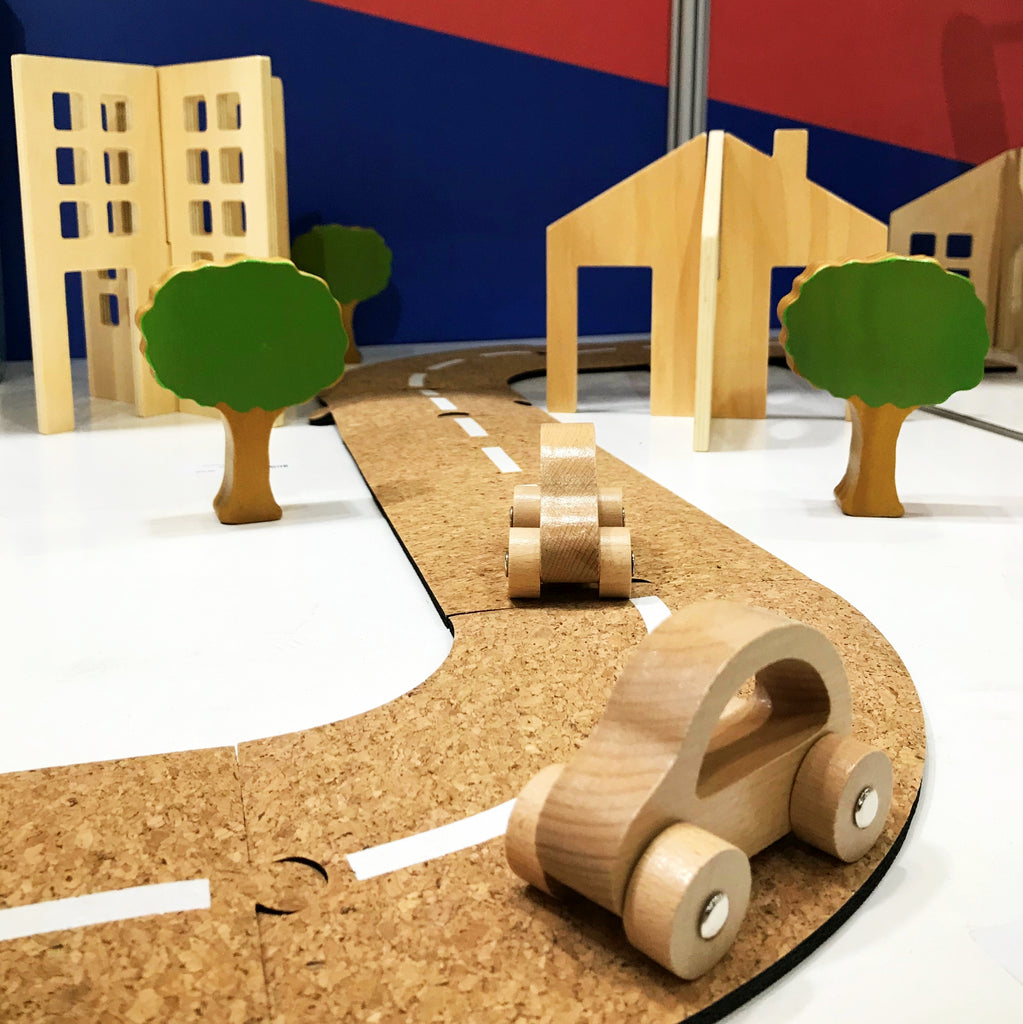 Getting About Town Activity Set
Getting About Town Activity Set
The Freckled Frog - Getting About Town
Watch children create their very own city scape with this 21-piece activity set. Getting About Town comes complete with road sections to build a complete circuit; plus 2 cars, 3 buildings and 3 trees. The largest building is 23cm high and each tree is 10cm high.

The road sections are made from natural rubber and finished with a durable cork veneer. Accompany play pieces are made from wood including New Zealand pine, plywood and beech wood.

This activity set promotes social skills (including turn taking, conversation and role playing), fine motor skills as well as problem-solving.

The set can be expanded using FF832 Cruisin' with Cork, a 17-piece pack of additional road sections.